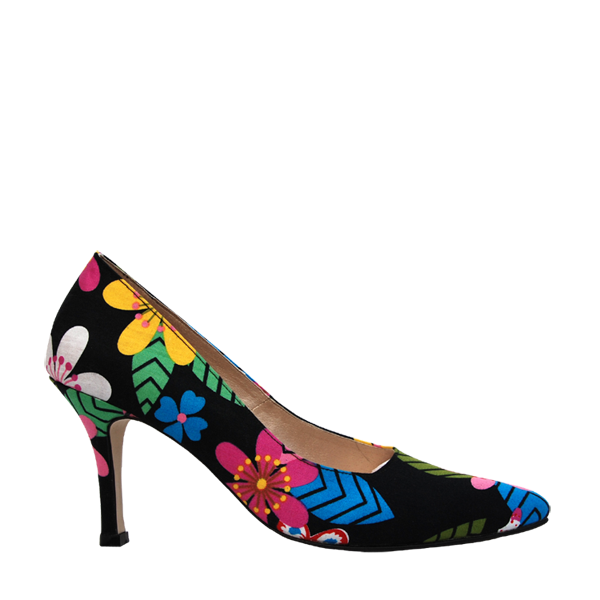 We've come to embrace floral dresses in all their silhouettes – whether it's a strappy summer dress for a tea party or a body fitted one for a corporate meeting. Admit it, we all feel a little prettier and more chic in it. Floral shoes are a different story though. It's one of those pieces that make us go, "Well, they're lovely to look at, but I don't think I can wear them."
Yes, a pair of floral pumps can be tricky, and, when worn unsuitably, can spell disaster. But should you just keep looking and staring? If you find the right formula, you can totally rock these shoes.
How do you wear it?
Going on a weekend date?
What better way to feel like a princess than wearing a pair of flower-emblazoned shoes with a simple dress? This ensemble will leave your guy staring at your pretty face and all the girls drooling over your shoes. Match your shoes with neutrals like white or black for a nighttime look. If you like colors, choose only one vibrant color and use it for an accessory like a purse or a belt.
Big day at work?
I bet you have a pair of power shoes that goes with your power suit, reserved for days like big meetings and client calls. Those black or nude stilettos make you feel like you're one of the boys, but why blend in when you can stand out? Slip on your fierce floral heels and be noticed. Show them who's in command. When wearing these shoes to work, keep everything else simple. Put your hair in a bun and dab on a nude lip gloss.
Need something less boring for a casual Friday?
Who says you can't go for the laid-back look with trendy floral pumps? You can never go wrong with the jeans-camisole-oversized blazer combo. But you don't know what can come up after work on Fridays. When your girl friend calls for an emergency meeting, you don't have to run home and change clothes thinking that what you have on isn't trendy enough. If this emergency meeting turns to a Happy Hour, you can drop the blazer and let those shoes do the talking.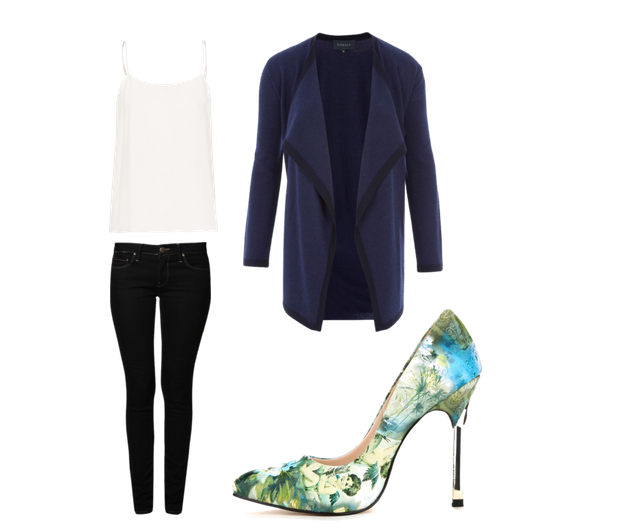 See, with a bit of playing and experimenting with your wardrobe, you can definitely rock these bold blooms and make people stare for all the right reasons.
by P.P.