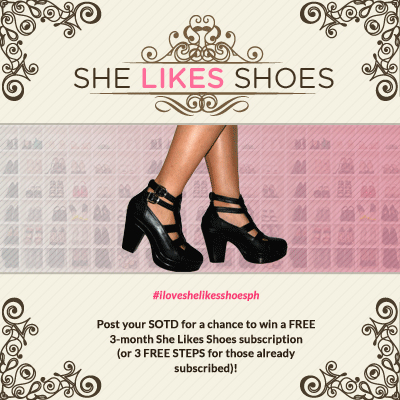 We're giving out FREE 3-month subscriptions (or 3 FREE steps for those already subscribed) to 4 random winners!!
All you have to do is:
1. Follow @shelikesshoes_ph on Instagram
2. Make sure your profile is on public view (or else we won't see it)
3. Post your SOTD pic using #iloveshelikesshoesph from now, AUGUST 11, 2014 until Friday AUGUST 15, 2014 (2pm)
We'll use random.org to pick out our 4 winners.
ANNOUNCEMENT OF WINNERS will be on Friday AUGUST 15, 2014 at 5pm!