It's not a surprise that the media buzzword "selfie" made it as Oxford Dictionaries' word of the year (2013). The hashtag #selfie continues to gain its momentum in different countries, and we certainly didn't get left behind – Makati was named Selfie Capital of the World.
The thing with posting #selfies is that we either love it or hate it. These self-portrait photographs are fun, but really, how many people on the planet truly care about your face sans make-up, or your post-gym look, or the insect bite you got on your left cheek? Unless you're part of the Anne Curtis or Solenn Heussaff clique, if we are being totally honest, nobody else cares.
When it comes to shoes, though, we seem to have trigger fingers. We just can't help but love (and like) them all – heels, ballet flats, platforms, wedges, boots, sneakers, peep-toes… This is why #ShoeSelfie is starting to steal some of the famous #selfie's thunder.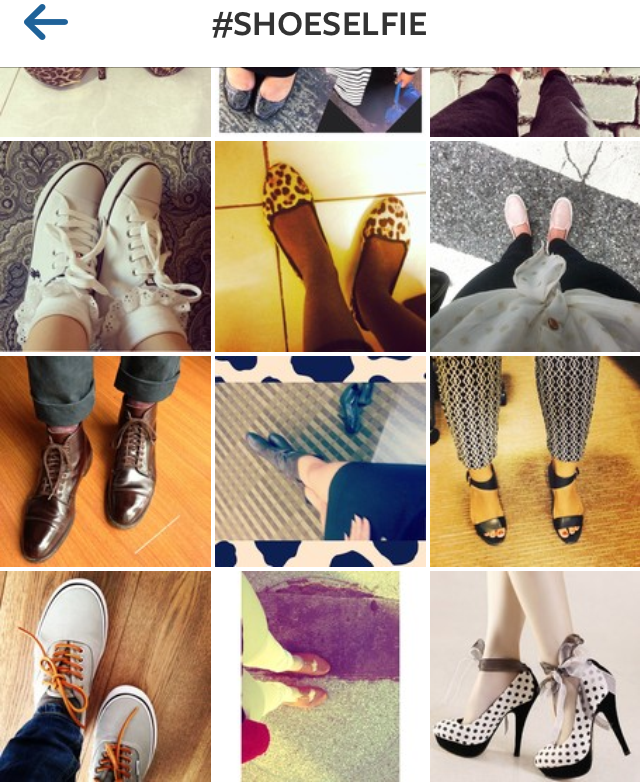 We can spend hours browsing #ShoeSelfie on Instagram and other social media sites and never get bored. One blurry photo of footwear can be far more interesting than a photo of a woman with perfectly shaped eyebrows or a striking shade of lipstick.
A photograph of a pair of shoes paints a thousand words. They say a lot about what message the wearer wants to send out to her audience – her personality, mood, taste and preference, social status, attitude, and even sexuality. I always think women who can pull-off ankle boots or lace-ups are a little more aggressive, those who slip on stilettos a little more confident, those whose choice involve bejeweled or glittery ones a little more extroverted, and those who sport sneakers a little more adventurous.
A lot of girls, including me, find it fun to document our choice of shoes for certain occasions. Even famous names flock to social media sites for their #ShoeSelfies.
Bianca Gonzalez has posted 33 photos with the hashtag #shoeselfie on her Instagram account. The different types of shoes she owns reflect the many hats that she wears – a TV host, a columnist, a traveler, and an advocate of youth empowerment.

Through Georgina Wilson's choice of comfortable footwear, we can see that despite her seemingly glamorous life as a model, she still leads a laid-back and relaxed lifestyle.

Martine Cajucom, one of the fresher fashion icons today, shows off her fierce, fun, and funky personality through the shoes she wears.

I've long given up trying to understand this shoe obsession that we have. All I know is that shoes have the power to inspire creativity and seduce our imagination. This is also why they say that #ShoeSelfie is #Selfie with a Sole.
By P.P.