This holiday season, we're pretty sure you won't be able to resist going places which means you'll be on your feet all day! Whether you're simply standing or walking short distances, it'll take its toll on your feet. So to make your feet happy this holiday season, here are 3 foot care tips for a happy feet!
Trouble Spot: Tired feet
The Solution: A tennis ball and frozen water bottle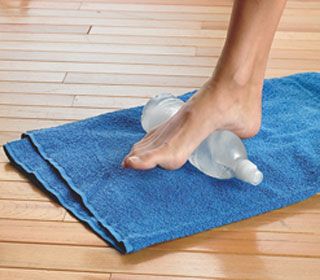 By doing your holiday shopping or visiting relatives and friends, your feet will surely be tired from all the coming and going! Take away your foot pain by a simple massage and ice after a long day.
Placing a tennis ball under one heel, stand on it and sink your body weight onto the ball. Roll the ball from the heel to the base of the toes, spreading your toes wide when the ball passes near. Repeat this on the other foot.
Other alternatives for the tennis ball can be a sturdy soup can or a golf ball which can handle your body weight.
After massaging your feet with the tennis ball, use the water bottle to ice your feet, rolling it back and forth under each foot.
Trouble Spot: Rough dry feet
The Solution: Exfoliate and Foot Soak
Regular exfoliation and moisturizing is key to achieving soft feet. You can exfoliate feet by using a scrub or pumice stone to file off dead skin.
To soften the skin, try an apple cider vinegar foot soak that will also treat toenail fungus, dry feet, tired feet, smelly feet among a range of foot problems
Trouble Spot: Shoes
The Solution: Choose the Right Shoes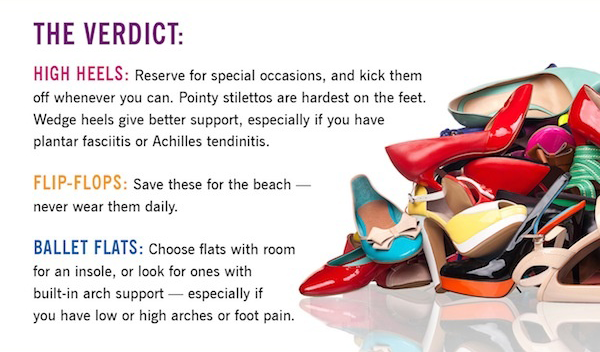 Choose the appropriate shoes for the day from our December closet and we're sure you're on your way to making your feet happy this holiday season!