While none of us can have too many shoes, it's only natural that our feet get a little worn from all the walking, no matter how fabulous the heel (or how cute the lack of it is). The answer to tired feet? A good foot spa to indulge in!
Whether it's from a day of walking through errands or strutting  your stuff, treat your feet to some TLC and let them soak in a foot spa you can create right at home.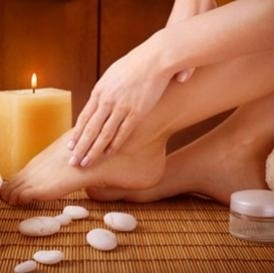 DIY Foot Spa Steps
Soaking: Take some lukewarm water in a tub and add a few drops of essential oils. Soak your feet for about ten minutes.
Nail and cuticle care: After that, take a soft towel and pat your feet dry. Make sure that you do away with any accumulated dirt under toe nails and if your toe nails have grown too big, trim it off with a toe nail clipper. Push the cuticles back if you feel that is needed.
Exfoliation: Rub your heels and feet with pumice stone and follow up with an exfoliation session. You may use any readymade foot scrub or you may opt to prepare one at home!
Foot mask: For added pampering of your beautiful pair of feet, prepare a foot mask which will make your feet soft and smooth. Leave it on for about ten minutes and then, wash it off.
Nail polish: If you want to paint your nails, the time is ripe. Just go ahead and paint them in your favorite nail color! Wait till it dries off.
Massage: Now take some rich foot cream and massage your feet. Your feet feel supple and adorable!
Foot Spa FAQS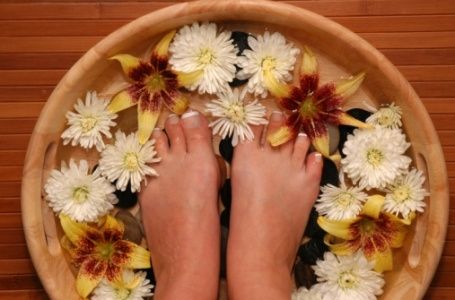 Do your feet need extra pampering? What kind of essential oils should be used for your feet? What can be used to make a foot mask? More importantly, how many times should a foot spa be done?
All these and more in this useful post, which highlights all the easy tips and tricks you need to know to pamper your feet in the comfort of your home–all without creating a strain on your wallet!