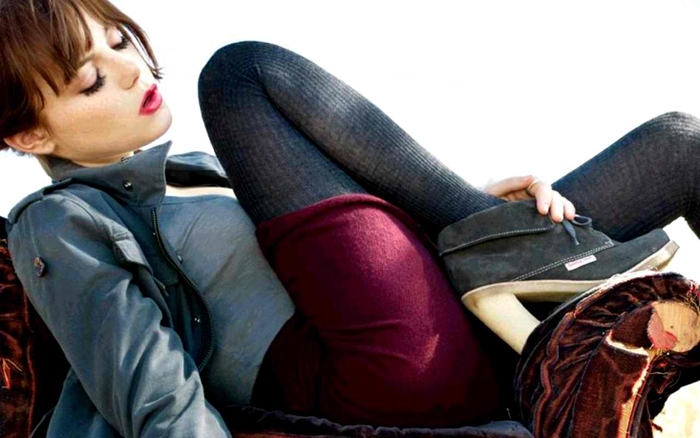 Among the Hollywood celebrities that I'd want to be BFFs with, Emma Stone gets the top spot. She got to kiss Ryan Gosling full on in Crazy, Stupid, Love, and she's one half of the cutest couple in town, yet, she's one of those very few women we envy but oh so love.
Aside from being a first-rate actress, Emma Stone is truly funny; she can make us crack with her timing in rom-coms and even in her TV appearances.
Also, together with her boyfriend, she stands up for her advocacies by artfully putting up signs to inspire people to give donation to good causes she believes in. As if those weren't enough, she's also got great fashion sense.
Emma's street-style is very much a mirror of her personality – low-maintenance and easygoing but with a hint of surprise. I stalked her online and found out that she wears three kinds of shoes when she's off duty. She wears them a lot and she wears them too well.
1. BALLET FLATS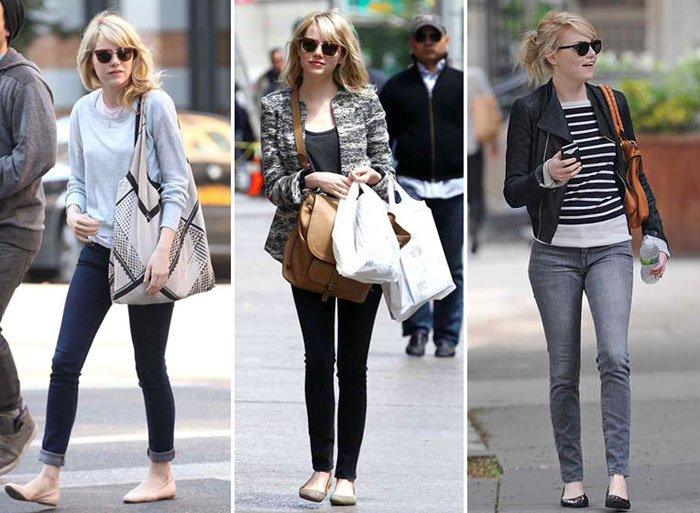 Emma's ballet flats are in neutral colors and with neither fuss nor frill. They look great with her skinny jeans. Her shoes may be plain, but she wears them with pretty jackets. I especially like the tweed jacket she's wearing in the middle – so classic and mod.
2. OXFORD BROGUES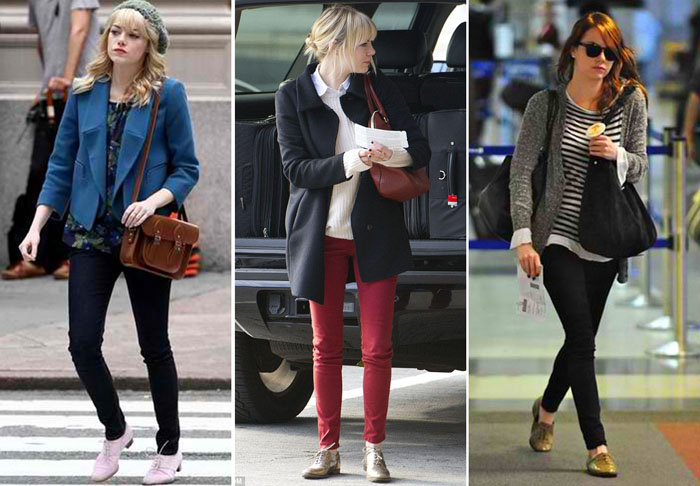 No one pulls off these men's shoes quite like Emma. She effortlessly wears them as if they're just as simple as ballet flats. And instead of choosing conventional styles and colors, she opts for those cute metallic pairs, which look good with her colored skinnies.
3. SUEDE ANKLE BOOTS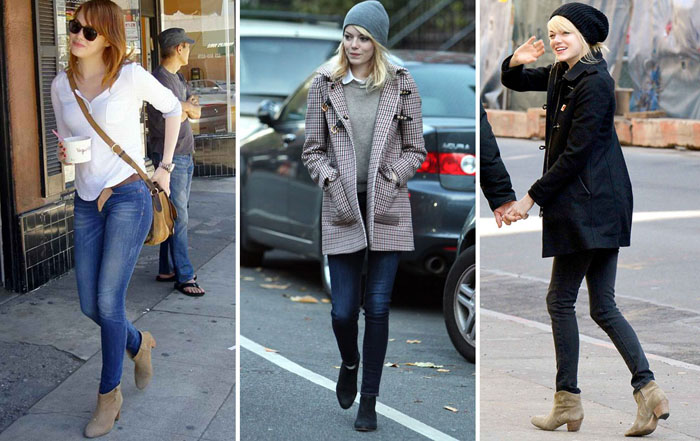 She sure makes me lust over a good-looking pair of suede ankle boots. Her looks are an awesome combination of grunge and chic with those shoes paired with an oversized coat. Completing the look is a beanie, which has never looked that adorable.
Admit it! If you feel that Emma Stone is your Inner Star, you better dress the part. Build your wardrobe starting with these three choices of footwear, and toss your skinny jeans, trench coats, beanies, and Ray-Bans in to get the whole look.
By P. P.