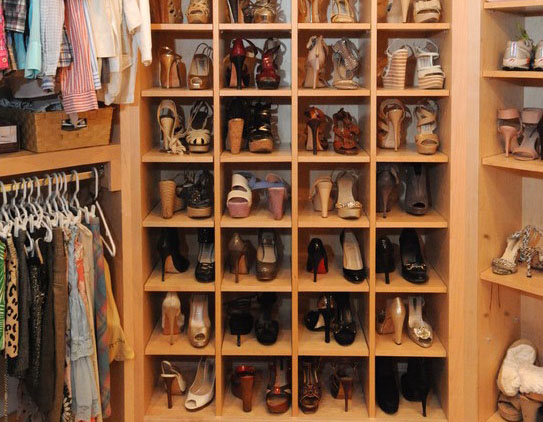 If you are like most women, I'm sure you daydream of having an impressive walk-in closet in your home. Our favorite part? The shoe closets! Imagine walking into a shoe closet and seeing hundreds of them on display. It's going to make our jaws drop and our hearts palpitate.
What do Christina Aguilera, Paula Abdul, Mariah Carey, and Miley Cyrus have in common? Aside from their status as big singer-celebrities, they share a common love for shoes. And I'm telling you, their shoe closets are to die for!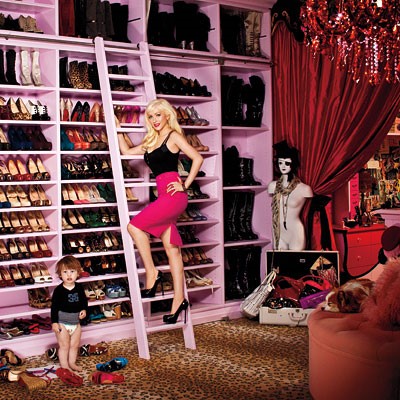 Christina Aguilera is obsessed with shoes, which are clustered by designer. She has a huge collection of Louboutin, YSL, and McQueen, and a good portion of boots that neatly park on the bigger shelves. Her pastel pink walls and leopard-print rug reflect her sweet yet quirky personality. With a floor-to-ceiling shoe closet, she absolutely needs that ladder.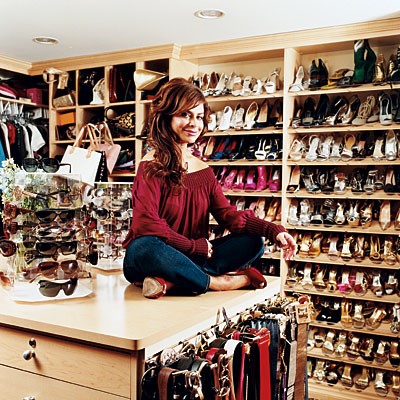 Upon waking into Paula Abdul's walk-in closet, you wouldn't miss that her shoe collection is over populated by high heels. Even on normal days, the singer-choreographer is sporting her high heels. I bet if she could wear them during her workouts, she would. Her walk-in closet is simpler and a little bit more straightforward with her shoes stored in wood cabinets.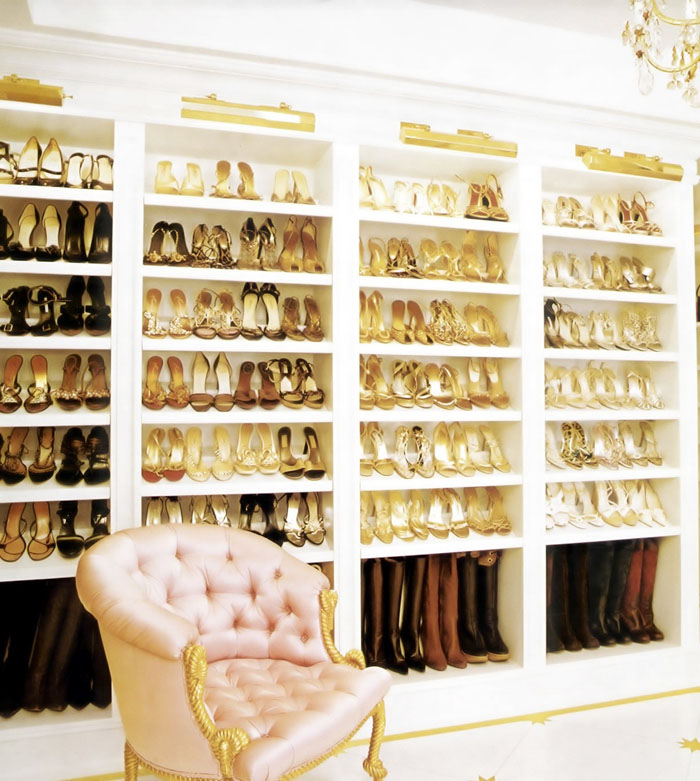 Just like the diva herself, Mariah Carey's shoe closet is classic, timeless, and sophisticated. The shelves are painted white and with just one look, her good number of pairs of gold strappy high heels would stick out. This massive room is finished with gold-leaf and bleached wooden floors. And if it weren't enough, a quilted chair only fit for a queen makes this room a haven for women.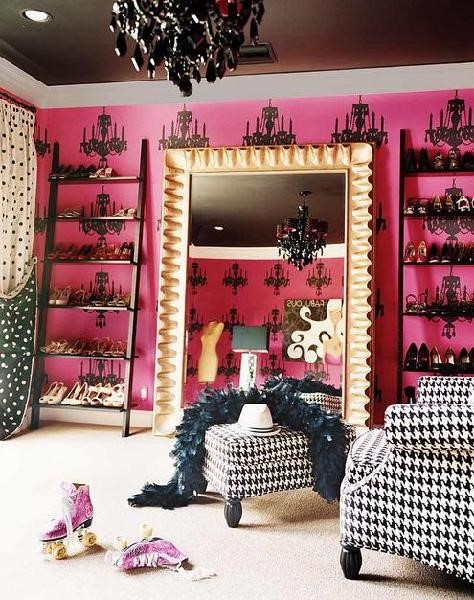 Miley Cyrus might have outgrown her youthful shoe closet – a contradiction to her edgy and no-care attitude now. Yet, we're still drooling over her hot pink walls and black chandelier. Her shoes are neatly aligned on her black ladder shelves, perfectly matching her bright walls. And those houndstooth chairs look nothing less than comfortable.
Being wise and investing only on basic pieces doesn't apply to shoes. We fantasize about waking up to hundreds of shoes on display. Whose shoe closets would you want to live in?
By P. P.