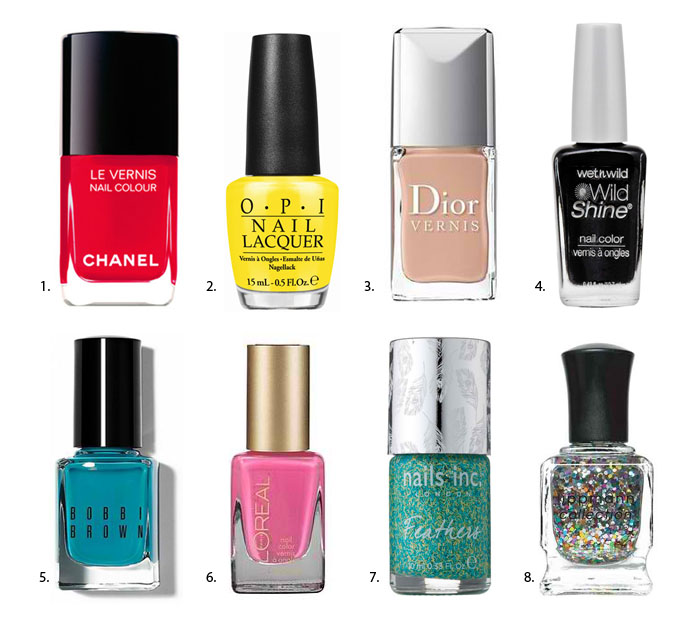 When you go to your favorite nail spa and salon, your manicurist whips out your favorite nail polish – the one you always put on every week or so. This is a sign that you're getting too comfortable with this color, and it's time to go out of the box.
Highlight your mood or a special occasion by experimenting with your nail color.
1. I am Confident.
Nothing spells confidence more than the color red. A woman who wears red nail polish seems like someone who's in control. She runs around in her sexy high-heeled peep toes, telling everybody, "I got this!"
2. I am Happy.
Bright colors trigger positive emotions. Bold colors, like orange and yellow, say how much you're enjoying life and its dynamism, and nothing's gonna burst your tiny happy bubble.
3. I am Classy.
A nude nail polish or a French manicure is an all-time classic. Someone who wears French-tipped or nude nails is easily tagged as chic and sophisticated. This is your go-to polish if you demand respect and seek old-fashioned chivalrous acts.
4. I am Mysterious.
A girl whose nails are painted with dark colors mystifies the crowd. If you have soft features, surprise people with black or midnight blue polish. This gives the impression that despite your angelic face, you're a real rebel with a strong personality.
5. I am going to the Beach.
Complete the summer days and the tropical background with a sunny shade of nails. Turquoise nicely matches the beautiful blues of the beach and the skies, while a vibrant tone of green goes well with a scene of the palm trees.
6. I have a Date.
On the first date, you want to project calmness and chicness – pink is a great choice. Red hot tips may be tempting, but you wouldn't want to come off as too aggressive. Pink tips, on the other hand, amplify your sweet and adorable self while still being in vogue.
7. It's a Girls' Night Out
While it's a great time to bond with your best girl friends, it's also the best time to stand out in the crowd. Having textured nails is the way to go! You've probably heard about the caviar nail polish, but this is only a start. You can go look for polish with velvet, tweet, or feather effects.
8. It's my Birthday!
Having the pre-birthday jitters? Put on a nail polish that screams "celebration!" Sparkly-glittery, multi-colored nails will surely perk up your mood. It's also your way of saying to the Universe, "Bring it on! I'm a Big Girl, and I'm ready!"
Playing with the shades of your nails may be just what you need to spark some excitement in your life without having to do drastic and desperate changes.
By P.P.