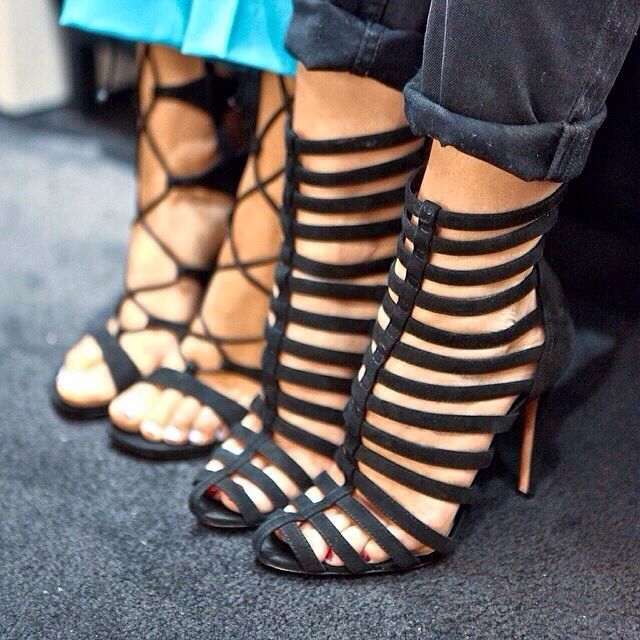 Gladiator sandals have been around for a few years now. Designers are giving this trend novel and creative twists every time – experimenting with heels, straps, and height. It's no wonder these famous Roman shoes are still appearing on the runway – season after season, year after year.
I'm pretty sure it was Sarah Jessica Parker, in her Sex & The City movies and TV show (as Carrie Bradshaw), who made the gladiators popular again. Fast-forward to today and we can see so many different styles and materials that make it a must-have for the fashion-savvy generation.
Here's a quick and simple guide to help you be confident in wearing your gladiators in varying heights.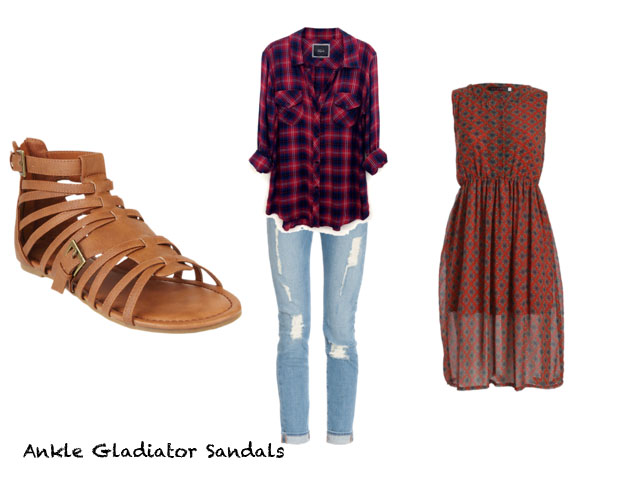 The ankle gladiator sandals are the easiest to wear. If you are having second thoughts about pairing gladiators with jeans, choose sandals that don't go higher than the ankles. Skinnies are the best pants to wear with these shoes. Pair it with button-downs; you can never go wrong with plaid. If you are going for a rather dressy look, choose a dress with soft and light material that falls below your knees.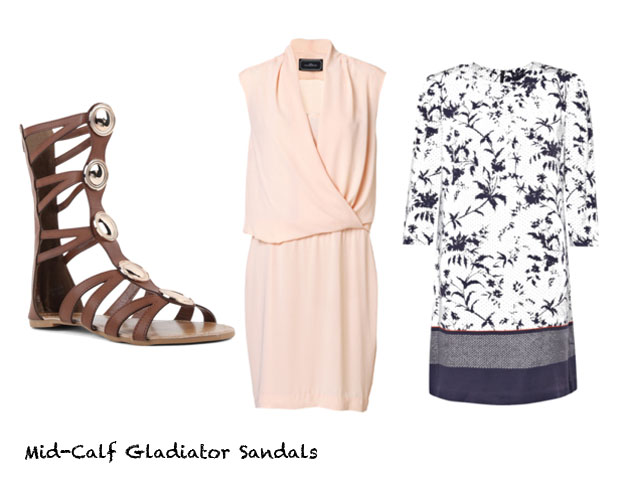 If you're feeling bolder, try a pair of mid-calf gladiators. To soften the look, go with soft and neutral colored dresses. Channel your inner Grecian goddess by wearing it with a plain wrap-around dress. A knee-length tunic with an exciting print is also a good alternative.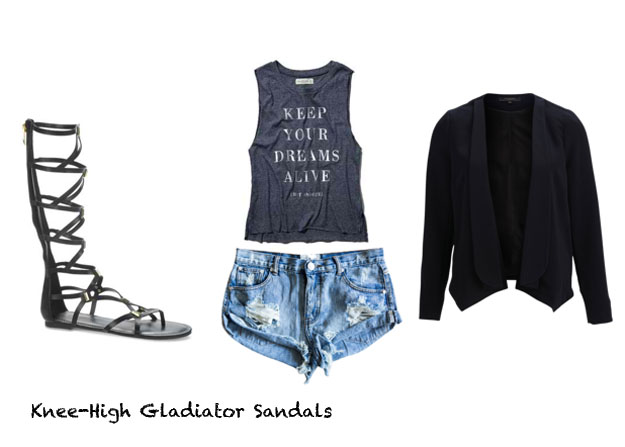 Want to stand out in the crowd? A pair of knee-high gladiator sandals can be your best choice of weapon. Be careful though as this can make your legs look shorter. Now the key here is, the higher the shoes go, the shorter your clothes should be. Denim shorts are the best partner of the knee-high gladiators. Put on a statement shirt, and wear a blazer to finish off a tough chic look.
A pair of gladiator sandals may seem too complicated, but the truth is, you can wear it with almost everything in your wardrobe.
By P.P.