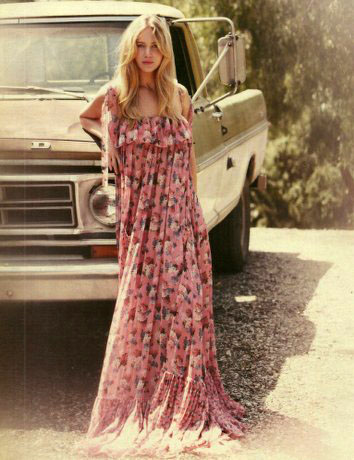 I don't know any girl who doesn't find the maxi dress pretty, but I know a lot who would rather admire it on other girls than try it for themselves. If you're one of those who get overwhelmed by this must-have piece, let me tell you that you don't need a red carpet or an invite for a beach wedding to put on a maxi dress. Here are some tips to wearing a maxi dress while keeping it casual.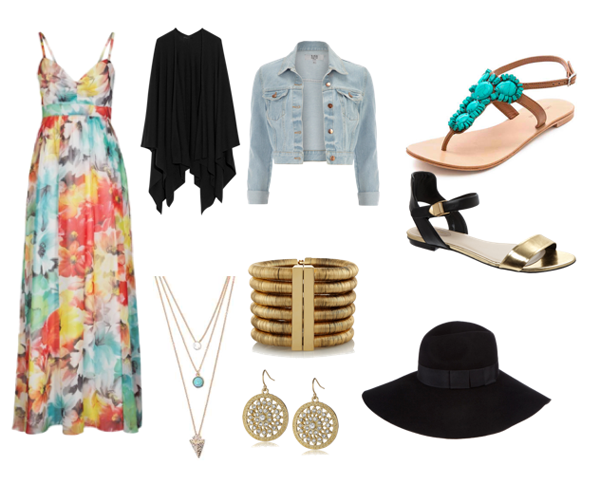 1. Cover-Up
Adding layers may seem like making it more overpowering, but on the contrary, it can actually dress it down. Wearing it with a cardigan in a neutral color like black or cream makes it more laid-back and relaxed. For a retro feel, you can also try a light-washed denim jacket.
2. Accessorize
Add more spice and feel by choosing unique accessories. Without the cover-up, wear a cuff as arm candy. Layered necklace is a perfect embellishment for a V-neck or plunging neckline. For bare shoulders, put on a pair of chandelier earrings. Be careful not to be over the top though. If you're wearing a statement necklace already, get rid of the earrings. A large black fedora is another personal pick.
3. Go flat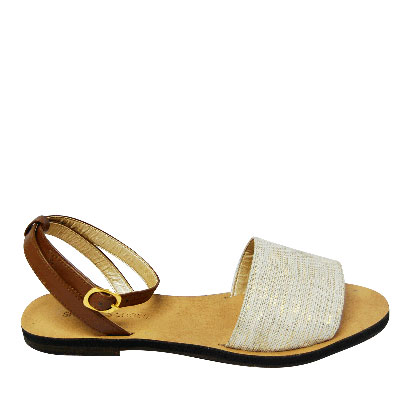 They say everything looks great with heels. A pair of high heels or wedges would complete the glam look with a maxi dress, but if you're going for nonchalance, flat sandals are the easy pick. Flats don't necessarily mean boring and lazy. Choose embellishments and styles that are in vogue like espadrilles and gladiators.
4. Easy with the Hair and Makeup
A maxi dress already speaks for itself. You don't need full makeup. You want to go for fresh, and a barely there makeup with nude colors does the trick. You don't need to do much with your hair as well. You can put it on a loose bun or sport loose beach curls.
Now you know that you can wear a maxi dress whether you're on a shopping trip or a weekend brunch. Don't be too conscious and follow these tips for starters.
By P. P.