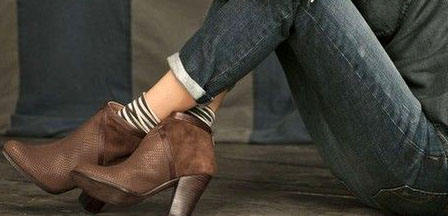 For tropical dwellers like us, boots were never really must-haves. That was then, when we were more conservative and reluctant to try new things. Now that we're becoming more open and accepting of the different trends in the fashion scene, we're starting to include boots in our shoe collections and slowly stacking different types. While I still get stared at when I'm in boots, it wasn't as perverse as it used to. Thanks to the influential celebrities and fashion bloggers!
There are many kinds of boots out there, but a lot of girls would probably wonder which pair to buy. Let this list guide you in your shopping trip!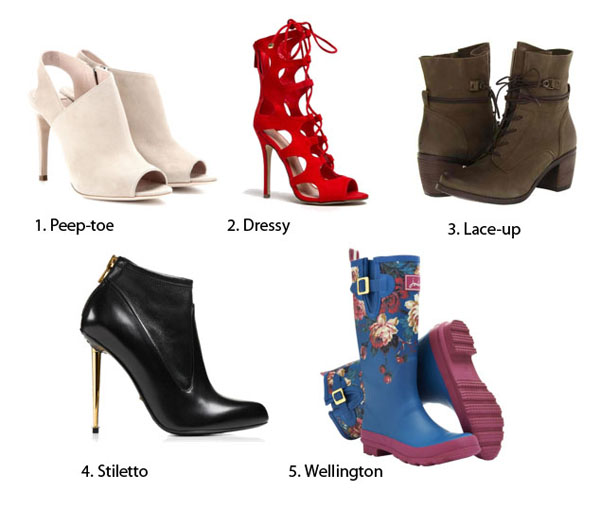 1. Peep-Toe Boots
Some question the existence of the peep-toe boots. "Why would you wear shoes meant for cool weather only to expose your toes," they say. Well you realize this argument is actually invalid for us, right? So go ahead and get yourself a pair of sexy peep-toe booties. They would look chic with a pair of bright colored shorts.
2. Dressy Booties
Boots are boring…not! Be creative with a pair of dressy booties. Choose colors, embellishments, and patterns. Go wild in a club with your girlfriends and stand out in cocktail party with these boots. Pair them with a sexy short dress or skinny leather pants and you'll instantly be the fun girl everyone wants to know.
3. Lace-up Boots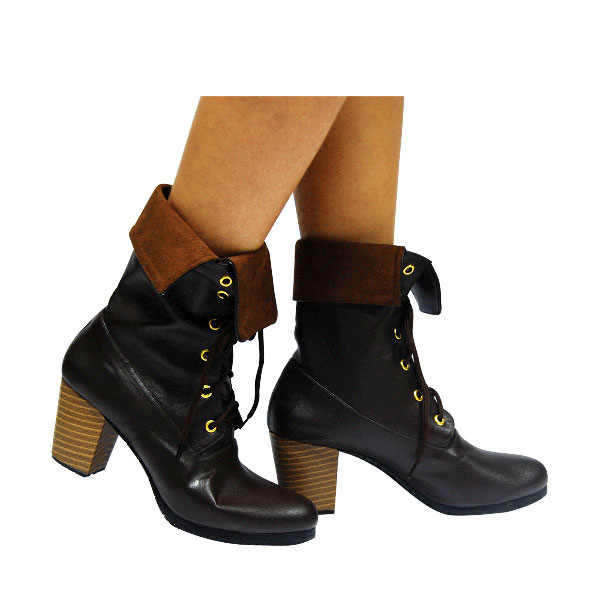 Strut around town with lace-up boots that are comfortable and stylish at the same time. If you are running tons of errands, basic color with flat or chunky heels is your best bet. Feel invincible and wear a "nothing could get in my way" face with a pair of lace up boots.
4. Stiletto Boots
If you are looking for something more feminine but less dressy than the dressy boots, choose those with slim heels in more classic colors like black and brown. Unlike the dressy boots, these are closed types and something that you can wear for work. If you're tired of wearing boring pumps to your day job, why not pick a killer pair of stiletto boots?
5. Wellington Boots
This last pair is more functional than chic. We're still in the middle of the rainy season and Wellies will surely keep you dry. These rain boots are not at all boring though. Pick a bright-colored or a funky printed pair, and the next time it rains cats and dogs, you wouldn't be afraid to walk the streets.
So enough of the window-shopping and get your hands on and feet in a pair of stylish boots. Still thinking of which pair to buy? Make sure to bring this list. Start with one and gradually assemble a boot collection.
By P. P.